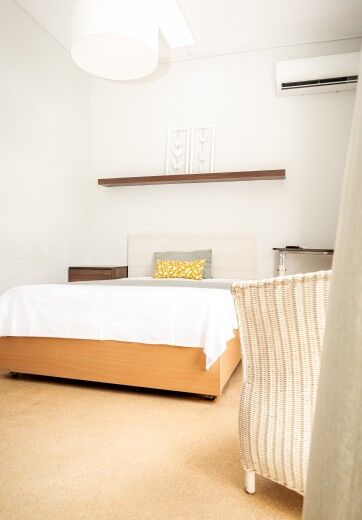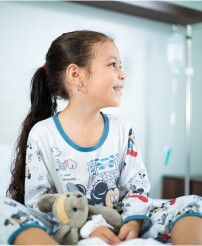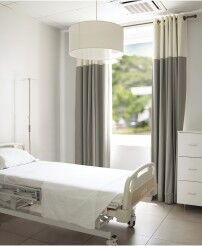 All 50 rooms are comfortable and functional allowing plenty of natural light and many with garden views:
28 Private rooms with adjoining bathroom/toilet.
13 Private Rooms without bathroom/toilet.
8 Common Rooms (2 Patients) without bathroom/toilet
Day Care: 8 Beds
Intensive Care Unit: 1 Bed
All rooms are air conditioned and feature Flat TV Screens except for the Common Rooms.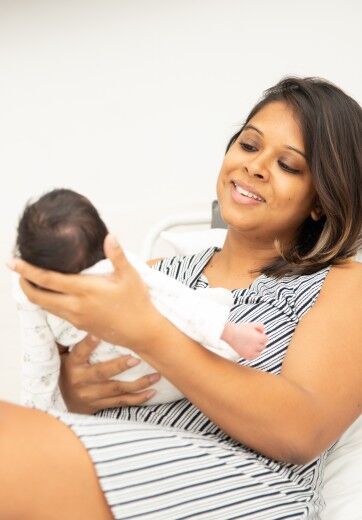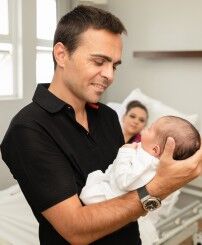 The Maternity services of Clinique du Bon Pasteur is its star element. Acknowledged, over the years as being, arguably, one of the very best in the island, thousands of new born babies have passed through its services…many of whom having achieved celebrity status but, in sheer humility, we shall not disclose any names.
The eight midwives work under the supervision of Natalie Templin, seconded by  Marie Rozie Alcide. Natalie joined the clinic in 1988 after two years working in Rodrigues. She was then the baby of a team of seasoned midwives. Coached by great professionals, she did not take long to earn her seniors' respect and to gradually climb the promotional ladder justifying her present position. Mothers from all corners of the island went through her services. Expatriates too, as the word concerning the excellent services of the maternity soon got through to this special category of people who very much rely upon recommendations from their peers, being in a foreign environment. She has often found herself dealing with three successive generations of mothers. Natalie grew with the gradual introduction of new technologies at the clinic. Technologies that now have no secret for her and her team.
The Service comprises five rooms of which three are designed to allow Bedroom Delivery….in a "at home environment" with normal beds whilst the others feature traditional hospital beds. These three rooms also have a large bath to allow warm water relaxation and pain control. All rooms are air conditioned and provided with adjoining Bathrooms/Toilets and flat TV screens.
There is also a special Delivery Room, a Preparation Room as well as the special observation room fitted with Incubators and a Tunnel or Photo Therapy. Caesarean Deliveries are performed in the Operating Theatre.
Preparatory Courses in Childbirth aimed at the parents are staged over four sessions and deal with proper breathing techniques, special exercises, breast feeding and the mother's reception on the day.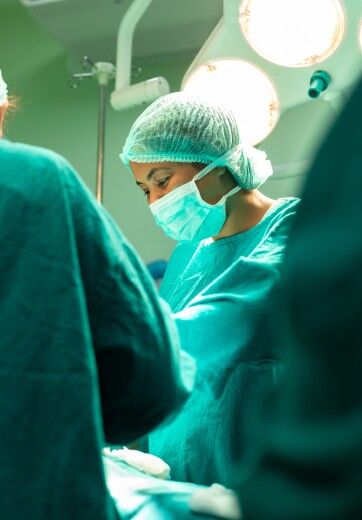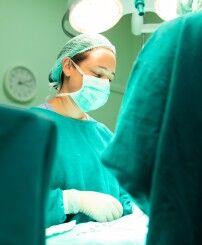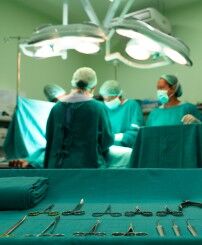 The Operating Theatres Complex, open 24/7, is under the supervision of Sophie Sophie St. Mart  who after doing her first of year of medicine in France went to Perth Australia for her BSc. Medical Sciences followed by three years at Candos Medical Centre to acquire her Nursing Certificate. She is responsible for 17 Nurses and a special team that ensures constant cleaning and maintenance of the complex.
The Operating Theatre Complex comprises a theatre specialising in Ophthalmology, another in Endocrinology (colostomy, endoscopy etc.) and another for Orthopaedics, Plastic Surgery and General Surgery. A Resuscitation Room and an Intensive Care Unit (ICU) are also included.
The clinic has ensured that only equipment of the latest technology is put at the disposal of the personnel.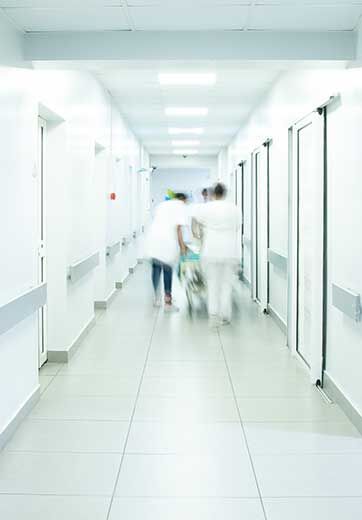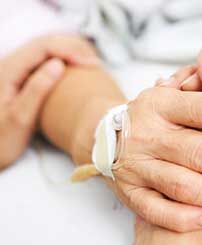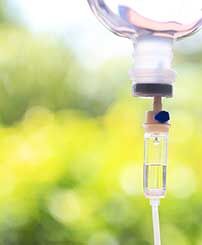 The service is opened 24/7. Sheelah Kamayah is in Charge of this service. She is backed up by two trained nurses and has a modern well equipped Mercedes ambulance at her disposal.
Wounds not requiring extensive surgery such as sutures etc. are treated on the spot.
Patients brought in with Chest Pains have access to an ECG and the staff can also install a drip if needed under the supervision of the House Doctor on Duty whilst waiting for the arrival of a specialist.
In the case of Abdominal pains (possible appendicitis), scans and ultrasounds can be performed
Fits of Asthma are rapidly soothed and the patient made comfortable. Traumatic injuries such as sprains etc. are routinely treated.
The Service is also responsible for the cross-matching of blood samples for the ICU service.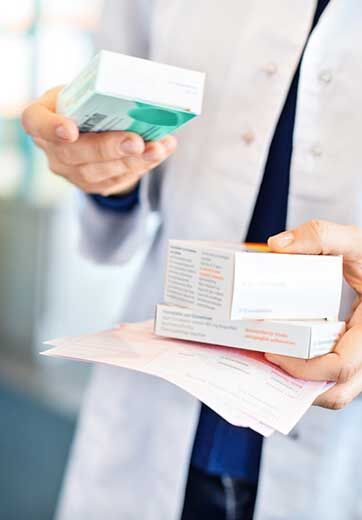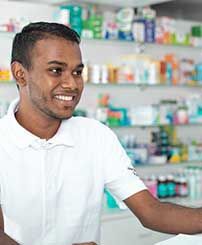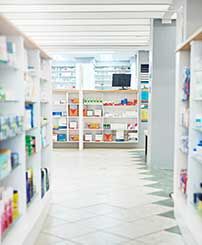 The Pharmacy is opened 24/7 for the in-patients.
It also offers a sterling service to the general public as it is opened between 07h30 to 21H00 every weekday.
The Pharmacists in Charge is Noorina Goolam-Nobee with her team of 8 assistants.
Medication is sold at the same price as those offered by privately owned pharmacies and members of the public have the advantage of making their purchases in a most secure environment, even at a late hour, with ample reserved parking.
A Vaccination service is available. Patients who attend the private consultations of the doctors at the clinic can conveniently have their prescriptions filled on the spot. As a responsible measure, the pharmacy also offers a service of collection of drugs which have reached their expiry date.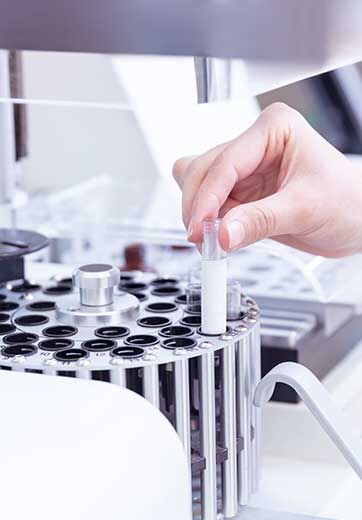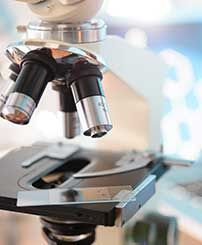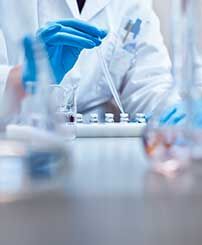 A 24/7 service is assured by the Rozar Medical Laboratory Centre since 1999. Modern Diagnostic Tools ensure that all types of tests are performed in-house, except some rare ones which require the services of a Pathologist who normally operates in a certified Hospital Centre. In those cases, the samples are sent to the experts in the field. José Rozar and his team perform tests of a medical and bio-chemical nature relative to Haematology, Hormones and even Markers for Cancer.
A service for members of the Public referred by their doctors is opened from 07h00 to 15H00 from Monday to Friday closing at 12H00, on Saturdays.
Useful hints:
It is always preferable to fast on the morning before taking in samples. In the case of Urine Samples, allow the first flow to run off before collecting the sample. This will allow for a more precise reading.
In the case of elderly patients, it is recommended to make checks on a regular basis after consultation by a physician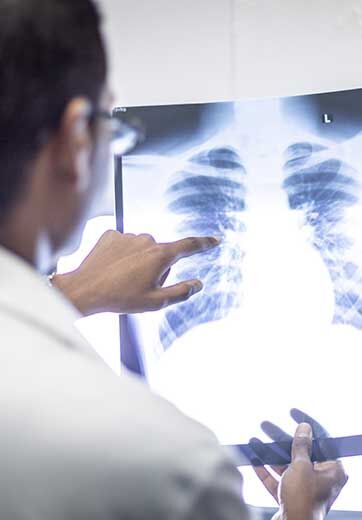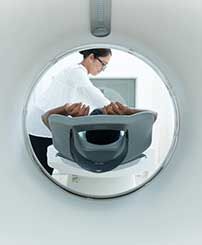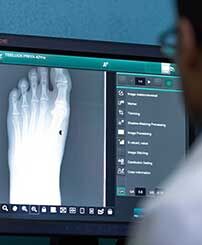 This Service, run by Dr. Ashok Manraj with the collaboration of other specialists in Radiology such as Drs. A. Veeraterrapillay, A. Modely, S. Ghanty and K. Gowrydoss-Nangu is managed by Vishal Dhomun.
The equipment is made up of :
A Spiral CT Scanner of 6 bars which can perform all examinations except those concerning the heart.
A Digital X Ray machine used in Angiography, Mammography and Bone Density exams.
An Ultrasound machine with Color Doppler
The service as far as the clinic is concerned is available 24/7 whilst the Public Service is limited to the following hours:
08h30 to 17h30 on weekdays  and from 08h 00 to noon on Saturdays.